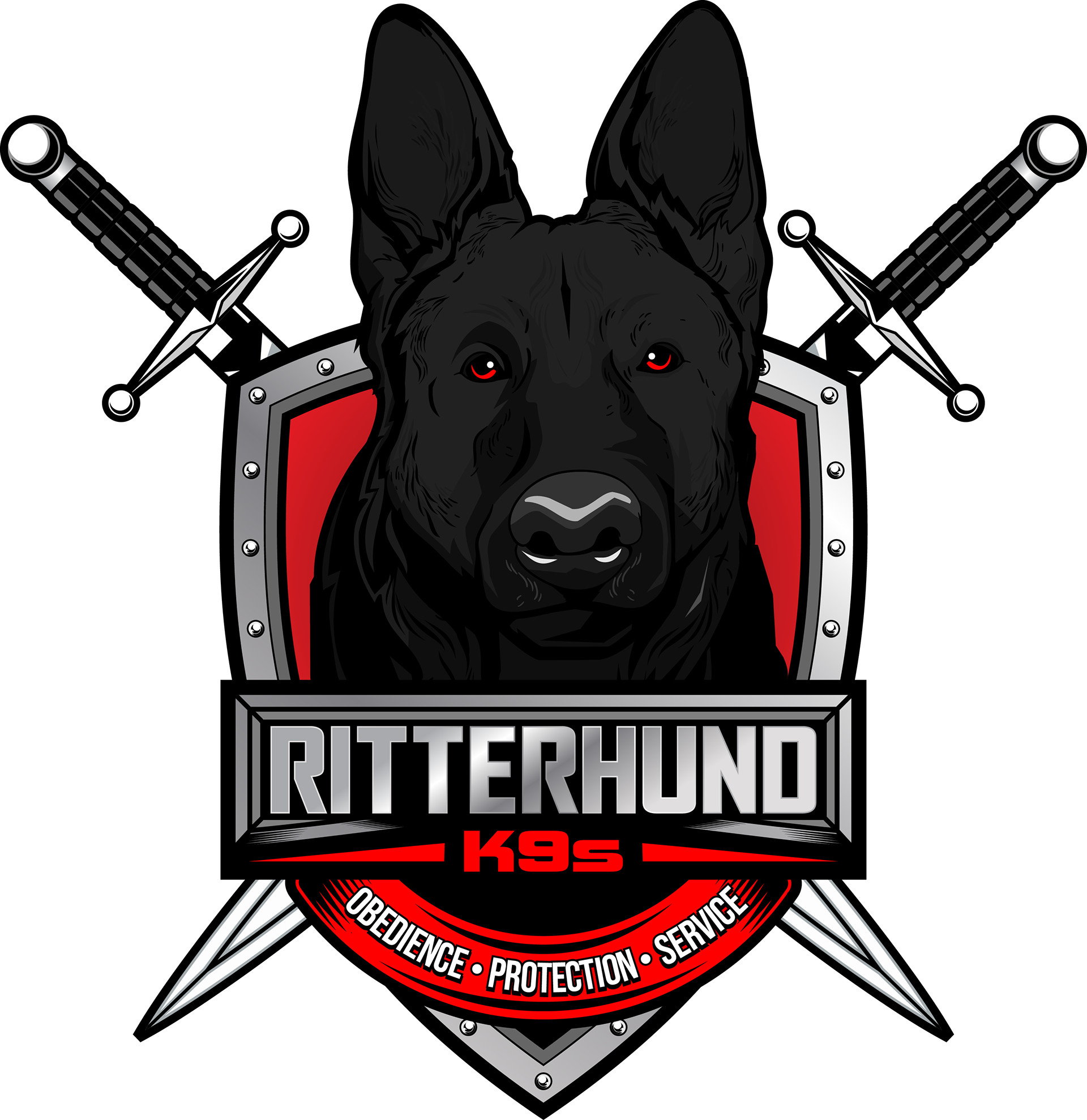 AKC Full Registration - Purchase Contract - Health Warranty - Vaccinations - Microchipped - Dams & Sires Health Tested
Non-Refundable Deposit of $500 to Reserve Puppy
The deposit of $500 goes towards the purchase price of your puppy.  We reserve the right to refuse service to anyone.  Puppies are reserved in the order in which we receive the deposits.  (Family emergencies and unusual circumstances will be taken into consideration regarding our non-refundable deposit policy.)
We accept cash upon delivery of your puppy if we are meeting you near our surrounding area, or you can pay electronically via Zelle, Venmo, PayPal or CashApp.  Please add the 3% PayPal fee for any payments sent via PayPal - or send via "Friends and Family" to avoid this fee.  We will not accept checks. 

A deposit MUST be in place before we deliver your puppy.  No exceptions.

 

If the puppy is being shipped via our Ground transporter or by Air, the puppy must be paid for in full before leaving our kennels.
Deposits can be made electronically to reserve your puppy once you have completed a Puppy Application and it has been approved. 

Your first step is filling out the application.

  This is especially important. 
We do ask each of our customers to complete a Puppy Application before placing a deposit.  You can download and complete our Puppy Application by clicking

HERE

. 

Once completed, return it to us at Info@RitterhundK9s.com.  We will contact you as quickly as possible to discuss what you are looking for in a new puppy and to see if one of our K9s would be a good match for your family.  If you would prefer us to email you the application directly, feel free to email us and request such.    
Ground or Flight Nanny transport can be arranged outside of our local area.  Shipping costs will depend on location.  We will arrange the delivery schedule as the time nears, and I will put you in contact with the driver/flight nanny via phone and text so that you can stay in contact as he/she travels to you with your puppy.  They will send pictures and texts as they travel.  All ground transporters are USDA certified, insured, and 100% trusted with our puppies. Puppies under 20 lbs can fly in cabin for free at your feet in a carrier with the purchase of your flight ticket. We can also arrange for a flight nanny to fly with your puppy to your location. Ground transportation and Flight Nanny is a safe, non-stressful way of travel for the puppy as he/she receives constant care and supervision. If we are flying your puppy, all shipping costs and the balance due on the puppy must be paid in FULL 15 days prior to the scheduled flight. If your puppy is being shipped via Ground delivery, you can pay the delivery driver his/her in person once they arrive, or you can pay the delivery fee directly to Ritterhund K9s, and we can disburse the delivery charges to the driver for you, whichever you prefer. 

The balance due on your puppy must be paid to Ritterhund K9s before our delivery driver/flight nanny picks up your puppy.

  
*For COVID-19 precautions, we are asking customers to meet us at off-site locations to pick up their puppies.*  
​​​​​​​
  

​​​​​​​​​​​​​​   
​​​​​​​

IMMUNIZATION SCHEDULE
Your puppy will be up to date on vaccinations and worming.  Below is important information we like to pass on to our customers for educational purposes. 

​​​​​​​
Puppies - 6 weeks to 1 year
6 to 8 weeks - First puppy shot (DHLPP) + Corona  
11 to 12 weeks - Second puppy shot (DHLPP) + Corona
15 to 16 weeks - Third puppy shot (DHLPP) + Corona
Over 4 months - Rabies (repeat l year later)
7 to 9 months - First heartworm test
Adult Dogs - After 1 year of age:
DHLPP - Yearly
Heartworm test - Yearly
Rabies - Every 3 years (after second Rabies shot)
Bordetella - Yearly
Note: Some states have their own laws regarding the frequency & requirement of certain vaccinations. When in doubt, always ask your veterinarian or local humane society.
Bordetella:  This is commonly known as the "kennel cough" vaccine. It protects against a severe upper respiratory infection which causes a cough caused by a bacterium known as Bordetella bronchiseptica and Canine Parainfluenza virus. If your dog will be exposed to other dogs in closed situations such as shows, groomers and boarding kennels this vaccine is recommended. In fact, most groomers and kennels require this vaccine before admission. It is a nasal spray vaccine and can be given to puppies over 3 weeks of age. Immunity lasts for 1 year and annual re-vaccination is needed. Dogs which are shown or boarded regularly may receive this vaccine more often.
Lyme Disease:  If your dog will be exposed to ticks at all, we recommend that it receive the Lyme disease vaccine to help protect it against this serious disease. It can be given to puppies over 12 weeks of age. A second booster is required 2-3 weeks later and will last for 1 year. Annual re-vaccination is required.
We recommend worming your puppy at the following intervals:
2 weeks (wormed by Ritterhund K9s)
4 weeks (wormed by Ritterhund K9s)
6 weeks (wormed by Ritterhund K9s)
8 weeks (wormed by Ritterhund K9s)
From this point forward, we highly recommend giving your puppy
HeartGard
monthly.  Not only does this prevent heartworms, but it also is a de-wormer.  Some vets will start the puppy on HeartGard at 8 weeks.  Other vets recommend starting at 6 months.  Please ask your vet about when to start HeartGard.
Heartworms are a worm-like parasite that are transmitted through the bite of a mosquito. They can grow in the heart and cause serious heart disease. There are several medications that you may give to your puppy on either a daily or monthly basis that will prevent it from developing the disease if it's bitten by a carrier mosquito. You can begin your puppy on this preventative medication once it has reached 8-12 weeks of age. You should continue to give it year-round. An annual or bi-annual blood test should be performed to test for heartworms and to make sure the medication is working.
Your puppy will be microchipped prior to leaving our Kennel with a microchip. 
This is a small microchip about the size of a grain of rice that is injected under your dog's skin and stays there for its entire life. If your pet is ever lost or stolen, a special scanner can read the code in the chip. This information is then kept at a registry maintained by the AKC that allows the dog's owner to be located and the two reunited.
 The microchip identifies your puppy permanently so that it can be returned to you if lost. 
Ritterhund K9s will be a secondary contact on the microchip in case the dog ever gets lost and you cannot be reached.
 Collar ID tags are also a good idea but can be easily lost or stolen. Tattooing can also be done but may become hard to read as the dog ages. 
For flea & tick control, we do not recommend anything other than all-natural products! Do not use pesticides on your new puppy - either topically, orally, or by placing a flea/tick collar. Do your research. These products make pets extremely sick and even cause death. We recommend ​​​​​​​Wondercide Spot On for Dogs. We use their products exclusively for flea & tick control for all our animals. 
The Herm Sprenger Prong Collar mentioned in the video above can be purchased from Amazon
HERE
. 
I highly recommend starting your puppy off on one of these collars as soon as possible

BUT

educate yourself on the proper usage of these collars.  It is crucial that you know how to use these collars properly so as to not injure your puppy physically or emotionally.  
Dear Past and Future Puppy Owners
I loved them first. I thought of you years before you even realized. I planned for and cared about your baby long before you started thinking of adding to your family. I worried about your future with that puppy before you knew there would be one.
There were hours upon hours spent researching lines for the parents of your puppies. Going over breeder after breeder, choosing not only my pet but looking for a dog that will make you your pet. Worrying if you'd be happy, if I had chosen correctly and your puppy would grow up healthy and happy. Going over puppy after puppy with fellow breeders, running over my program with as many knowledgeable breeders as I can, determined to not miss anything. Tracing lines back as far as I could, learning the ins and outs not only for my knowledge but so that I was informed, prepared to go over every detail with you, to answer the questions that sometimes you don't even ask.
Then there's years of watching your puppies parents grow. Loving them and enjoying them as part of my family. Taking them everywhere I can, training them, socializing them, watching how they fill out. Asking myself I had made the right choice in both of them. Scrutinizing their conformation, how they move, and their temperament. There was the stress of health testing. Praying not only that my babies were healthy but that they had the genes to make your baby healthy.
Finally came the time to put your puppies' parents together. For the next 63 days I worried, I obsessed, I grew excited. I watched your puppies' mom like a hawk. Making sure my baby was ok, monitoring her diet better than I do my own. Concerned that she was getting enough of the right nutrients and that your growing baby was getting the best start possible. I spent hours on the couch, floor, and dog bed with her watching her tummy grow and anxiously waiting. As your baby and mine grew I laid my hands on her tummy and felt the first movements of your puppy. As the time grew close, I spent most nights in the nursery with her. Making sure she did not go into labor without me knowing in case something went wrong and one of our babies needed help. When labor started my whole life stopped. I spent every second with her. Your baby was born into my hands, and I held my breath as I cleaned them up, watching for movement and breathing, cleaning them up, checking them over, and wondering if you would love them as much as I already did. I helped your babies' brother when mom got tired, and he was stuck. I cried when your baby's sister did not make it.
For the first 8 weeks most of my life was filled with your baby. Watching them grow and making sure I was doing everything possible to make sure they started their lives the right way. Making sure each one was getting enough to eat, enough socialization time, that they were de-wormed and given their shots. I was the first person they saw when they opened their eyes. I spent my weeks playing with them and keeping them safe.
I searched for you and interviewed you. As you spoke, I tried to read your character. Would you love them as much as I do? Would you bring them in as part of your family? Would you care for this tiny life that I brought into this world that I am responsible for? Some of you were turned away but some of you were welcomed into our family. The day you took your baby home was harder than I'd ever let on. I was excited for you, but I was also terrified. Had I chosen correctly? Were you who you seemed to be?
My love and worry did not end there. I thought about your baby regularly, saddened when I did not get updates, ecstatic when I did. I hoped you were caring for your baby the way I care for mine. I answered your questions happily and answered them again just as happily to your babies' siblings' new parents. When your puppy's sister ate a couch, I stayed up that night she was at the vet, waiting to hear that she was okay. When their brothers' parents decided he no longer fit in their life, I welcomed him home, sorry that I had chosen wrong for him and promised him it would not happen again.
I loved your baby first, and I will never stop.
PH:  805-219-9916   |   EMAIL:  Info@RitterhundK9s.com