AKC Solid Black & Black Sable Czech/DDR Line German Shepherds
**Due to COVID-19 precautions, we are asking customers to meet us at our Community Park to pick up their puppy.  We cannot allow casual viewing of our puppies at this time to ensure the safety of our kennel and our family.  Thank you for understanding during these difficult times.**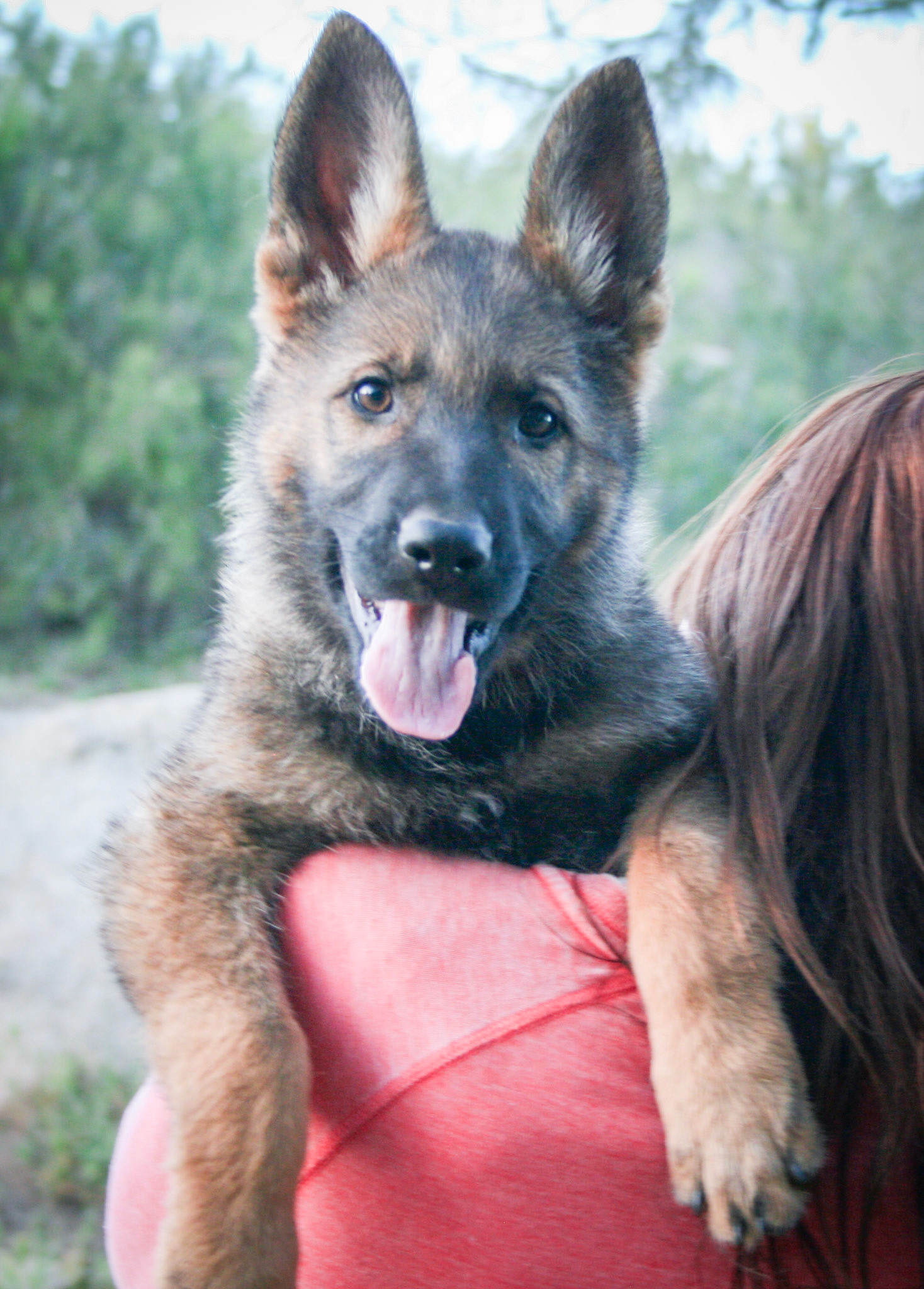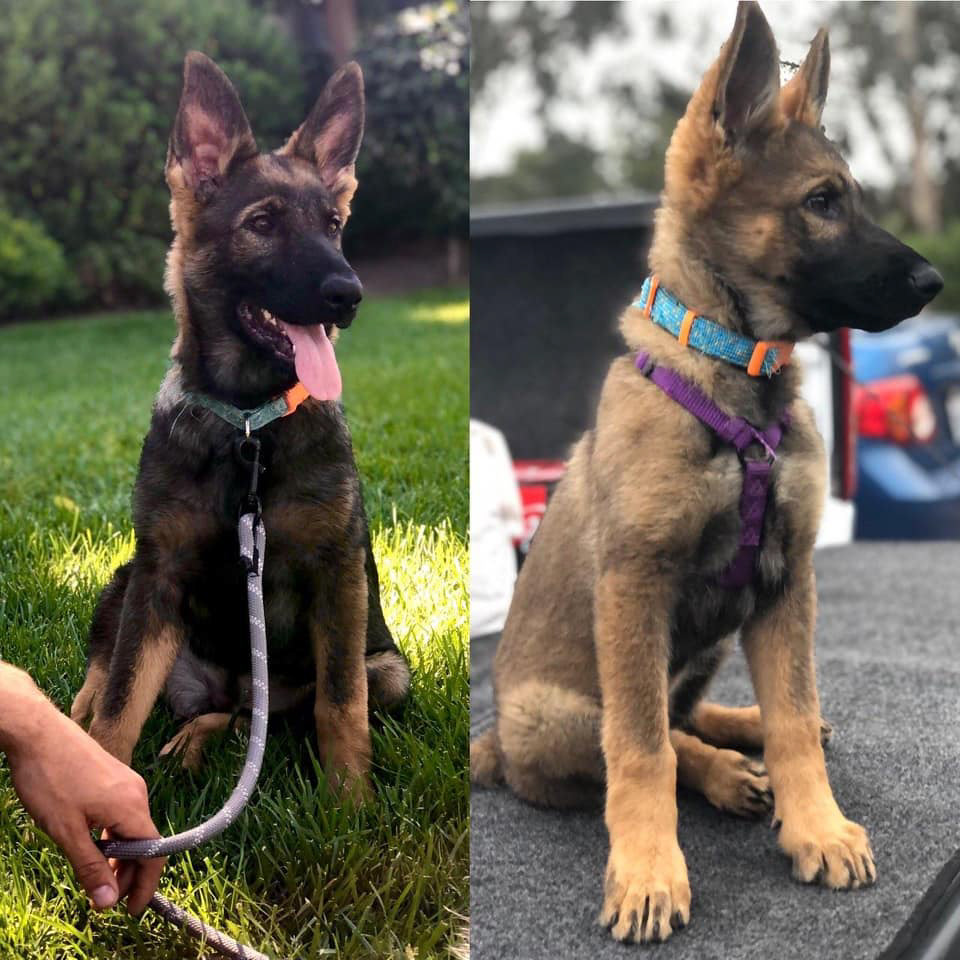 With 25 years of experience with German Shepherd Dogs, Ritterhund K9s are bred for temperament, trainability, courageousness, and loyalty.  These qualities come from impeccable breeding and genetics. 
Ritterhund K9s are bred for soundness and stability.  Our dogs will excel in areas such as Executive and Family Protection, Search and Rescue as well as Police and Military K-9.  Ritterhund's German Shepherds are hard, strong, and fast, but they are also loving and loyal family dogs.  This is the type of dog that you would want to protect your house and home.  This is the type of dog that you would want watching over your wife and children when you leave for the night.  These K9s are not for the faint at heart as they are bred to protect their "pack".  A German Shepherd will see their family as their "pack" and will protect at all cost.  This same protector will cuddle your toddler and escort your child to the school bus, but have no doubt, if anything should threaten your family, the strength and fierceness that will ensue will be nothing short of fire and fury.
Ritterhund K9s are bred for soundness of mind, body, and spirit.  Our K9s are true ambassadors of Obedience, Protection, and Service.  When you become a member of the Ritterhund Family, you are a member for life.  We take great pride in our breeding program and continue to strive to go above and beyond for our K9s as well as our customers. ​​​​​​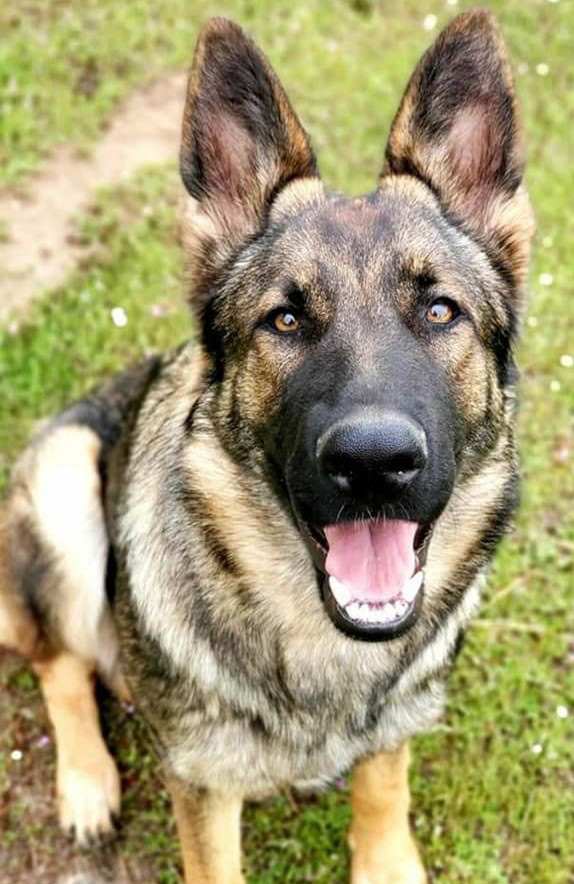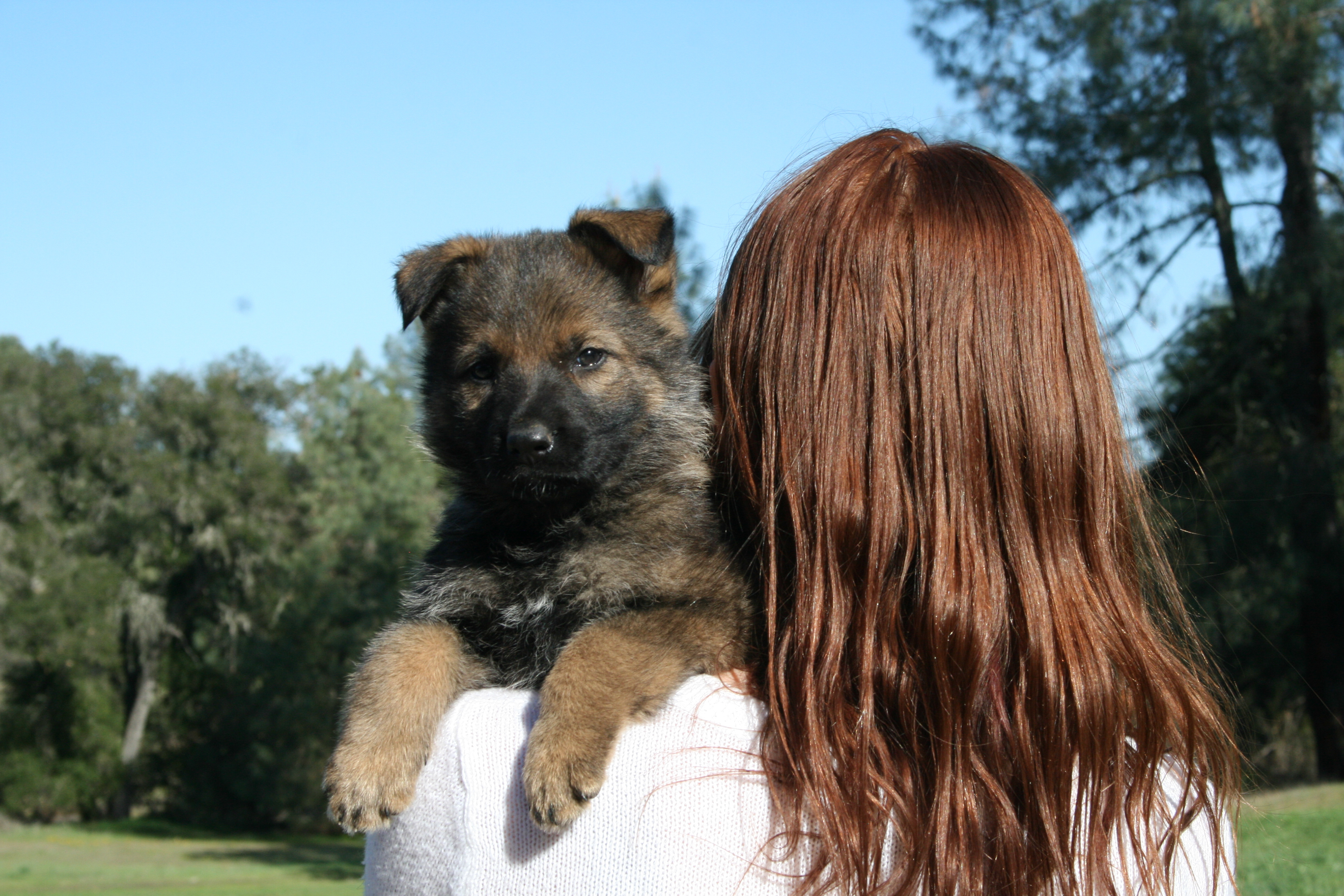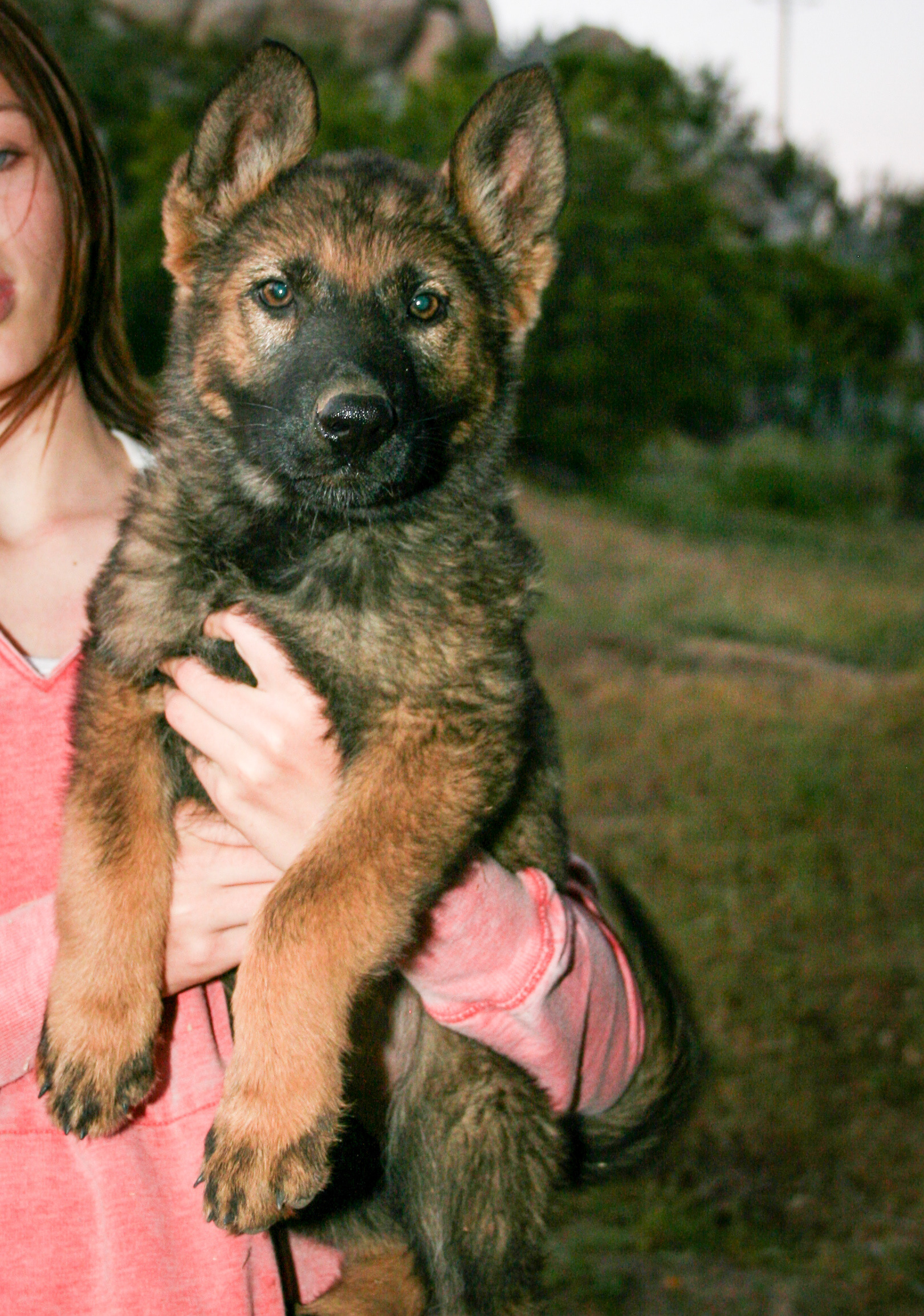 Our Pedigrees carry the World-Renowned
Bomber vom Wolfsheim
DNA - Highly sought after genetics
that have produced some of the best German Shepherd Dogs in the world.  If you are fortunate enough to own a German Shepherd with these genetics, then you understand the difference in these K9s.  Bomber is an absolute legend in the K9 Community.  
Bomber vom Wolfsheim SchH3 FH1 - Pedigree database link HERE.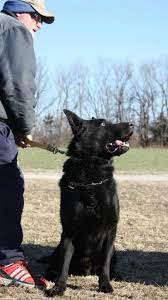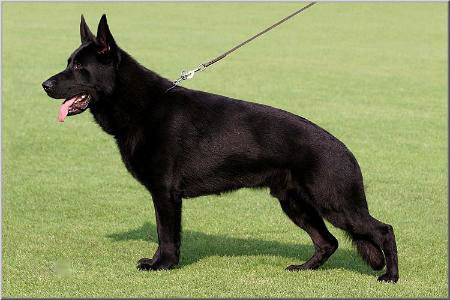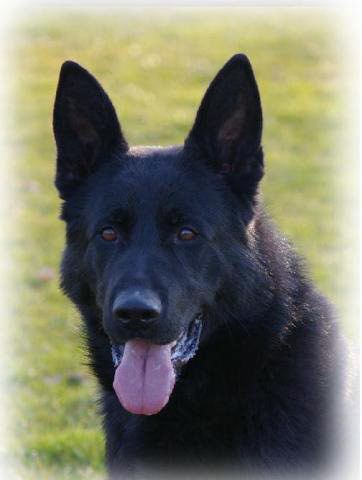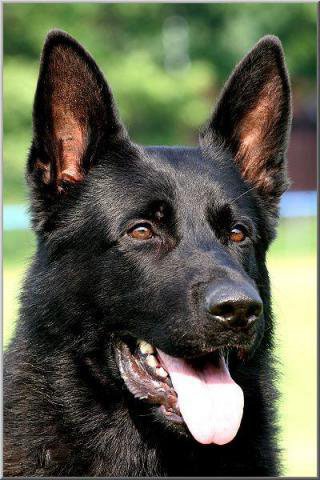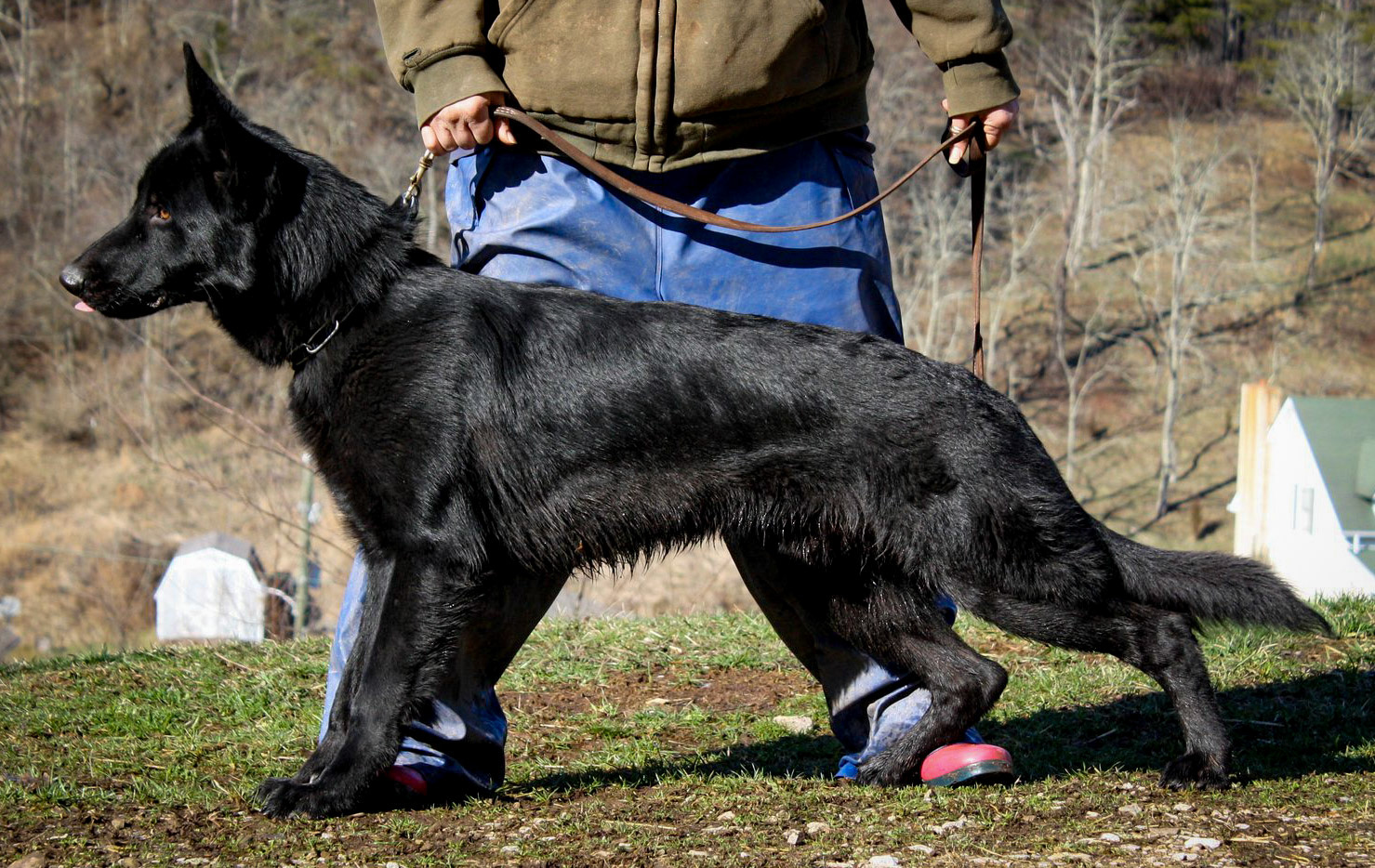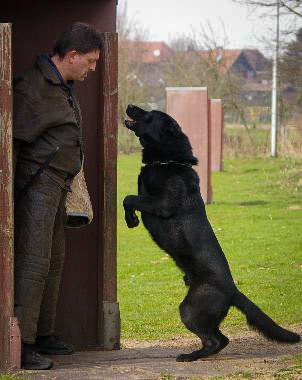 To see photos of our AVAILABLE PUPPIES, click HERE!  
**We will be expecting puppies in March 2022!**  This breeding will carry
Bomber vom Wolfsheim's
bloodlines.  These puppies will be large, have high and medium drives, and be steady-tempered.  We put countless hours into raising them with the proper foundation they need.  Structural balance and harmony that you will only find in this genetic combination we have in this breeding.  We are very selective in the homes in which our puppies are placed in.  A high-drive, working-line K9 requires a certain type of owner/family.  A family who is educated on the breed, lives an active lifestyle, and who are willing/able to put the time and effort into properly raising and handling their puppy.     
We are located near the Central Coast of California.  We hand deliver our puppies to their new owners if within reasonable driving distance for no charge.  Air and Ground Shipping are available for an additional charge for customers located out of the surrounding areas or State.  We highly recommend placing a deposit early as our puppies do go quickly.  Please download the puppy application or contact us via email or text for details.    
PH:  805-219-9916   |   EMAIL:  Info@RitterhundK9s.com